It's the first Monday of the month and that means it's time for the Calendar Girls!
Calendar Girls is a monthly blog event created by Melanie at MNBernard Books and Flavia the Bibliophile and now be hosted by Katie at Never Not Reading and Adrienne at Darque Dreamer Reads.  It is designed to ignite bookish discussions among readers and was inspired by the 1961 Neil Sedaka song Calendar Girl.
As I'm sure we all know, June is Pride Month, so for this month's theme, we're writing about our favorite books with LGBTQ+ themes.
I have a few books I want to highlight before picking my favorite. I'm pretty sure if you have read my blog at any point you know what book I'm going to pick as my favorite, but I want to highlight some other books that deserve attention because they are also really really great books.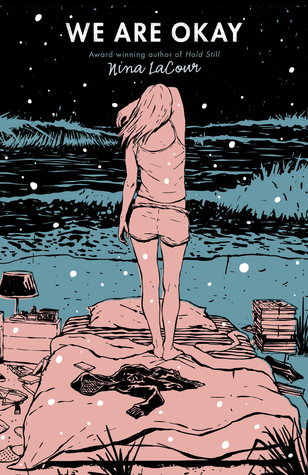 We are Okay by Nina LaCour is a beautiful and heartbreaking story. It discusses love and loss in a relatable incredibly real way. I devoured this book in, like, a day and a half. It's definitely has a melancholy feel to it so it may be one of those you need to be in the right mood to read it books, but I highly recommend it.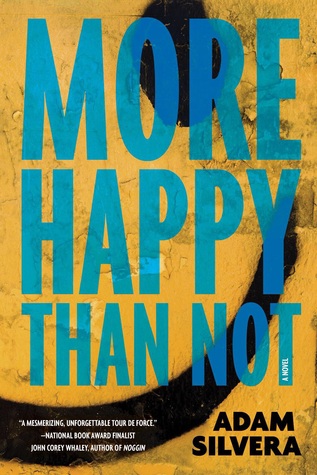 More Happy Than Not by Adam Silvera. This book was a rollercoaster. It had me thinking about a lot of different things when it comes to self-acceptance and learning about who you are. This book presents you with a great cast of characters and deep internal conflict. It's a great book.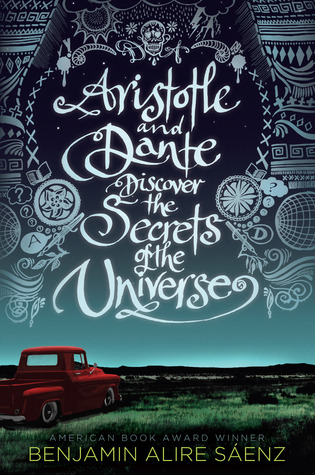 Aristotle and Dante Discover the Secrets of the Universe by Benjamin Alire Sáenz. As I will be discussing in a second with my final pick for this month, I love books about idiots realizing they're in love. It's my #1 favorite troupe. This book is about discovery and two boys who are dumb about how much they like each other. It's great, and I'm pretty sure everyone who likes YA and these kinds of stories has read it, but it's so good.
There is also a bit in this book where Ari says "I sure as hell don't want to study Alexander Hamilton." and the audiobook is read by Lin-Manuel Miranda and that is the funniest thing I can currently think of.
But my unsurprising choice for Best Book with LGBTQ+ Representation is…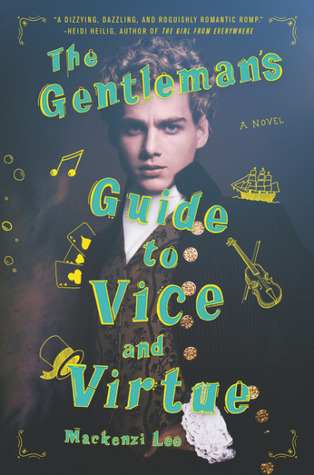 You saw this coming, but listen, this book has everything I love:
Idiots in love
Sassy and smart sister character that saves the day because her brother is an idiot
Olden Times
Weird Magic
Pirates
This is my second favorite book of all time. It's just very good. Monty is one of those characters that some readers take a bit to like, but I was there for the hot mess that is Monty Montague from the moment he pees out a window on, like, page two. That first scene really sets up what we're going to get with Monty.
This book is the prime example of two idiots in love with each other but both being too dumb to tell the other one and live happily ever after. I mean, I don't know how they didn't know because its a completely platonic to straight up make out with your best friend in at the opera. Totally normal best friend behavior that all best friends do. They are so dumb and I am here for it.
There are other elements of this book that make it so great in my opinion. Both Monty and Percy would be dead pretty early in the book without Felicity. Much like Hermione Granger, she's not a sidekick, but the only reason the main characters survive the book. Without her, there would be no hope. She's feminine while being bookish and uses her femininity when she has to. She's a great character (and her book is also amazing but I thought it would be cheating to have two Mackenzi Lee books on my list).
I could go on about this book and this universe of characters for a long time. I love everything about it. Mackenzi Lee's writing is brilliant, her character creation is perfect. It's a set of really, really good books.
I look forward to seeing what the rest of the group picks, and hopefully adding a few more books to my TBR pile!
Until next time Internet,
Deanna