Calendar Girls is a monthly blog event created by Melanie at MNBernard Books and Flavia the Bibliophile and now be hosted by Katie at Never Not Reading and Adrienne at Darque Dreamer Reads.  It is designed to ignite bookish discussions among readers and was inspired by the 1961 Neil Sedaka song Calendar Girl.
This month we are exploring the best books by a Black Author.
My biggest take away in creating this post is that I do not read as diversely as I thought. I work hard to read many books by women but I need to be more conscious about picking books by and about people who don't look like me. I am going to add this to my list of bookish resolutions of 2019, so next time I'm asked a question like this I have more than a handful of books to choose from. That said, I do have a runner-up for this month's topic.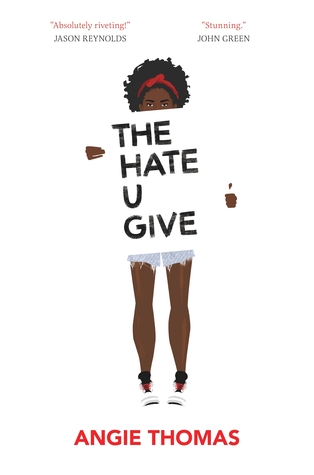 The Hate U Give by Angie Thomas. This book was beautiful and incredibly timely. It's powerful and heartbreaking. This book deserved every last bit of hype and praise it has gotten. This book is my top five favorite reads of last year and is one that I will never forget.
I think this book has had and will continue to have a cultural impact that exceeds its pages, unlike any other book I've read.
However, my choice for the best book written by a black author is the book that I would call the best book I read last year.
I have a feeling I won't be alone in picking this book because it's amazing. I listened to the audiobook over the summer. I was in complete awe of this book from the opening chapters. The world created in this book, the magic, the creatures; everything about this book is so amazingly designed. As a writer and a reader, I was in amazed, but the world building and how carefully crafted the characters were. There is this beautiful metaphor in the writing that makes it so much more than the story of this magic girl searching trying to bring back magic to the world. It's more than a story of siblings. It's more than what's on the page.
This book is incredible. I can't recommend it enough. If you haven't picked it up, do so before the second book in the series (Children of Virtue and Vengeance)  is released in June.
The Calendar Girls are more than a monthly blog post; we also have amazing book chats on Twitter, which you can follow and join in on by checking out #CGBchat. There's quite a few of us across the blogosphere now, so be sure to keep an eye out for Adrienne and Kate's blogs for the complete list of participants and the books we've chosen.
Until next time, Internet,
Deanna