WWW Wednesday is a meme currently hosted by Sam at Taking on a World of Words. It's very simple – answer the three questions and leave a link in Sam's post.
The Three Ws are:
What are you currently reading?
What did you recently finish reading?
What do you think you'll read next
What am I currently Reading?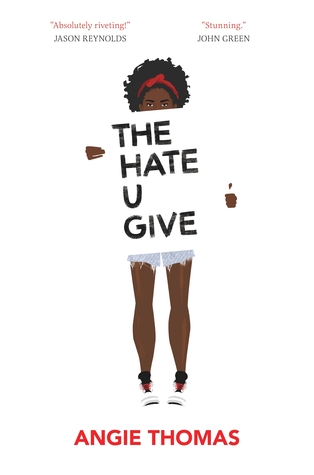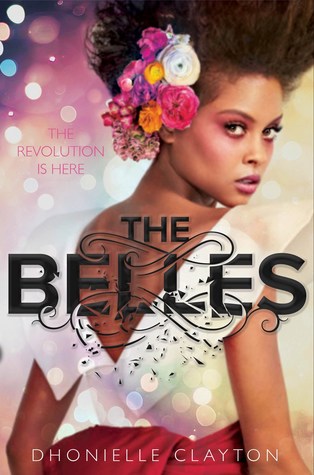 The Hate U Give by Angie Thomas: I'm a little over a hundred pages into this book and holy cow. I bought this book the week it came out because of the hype on blogs and such, and I don't know why I've been putting it off for so long. I wish I had more time to just sit and read because this is truly a gift of a book.
Text Me When You Get Home: The Evolution and Triumphs of modern Female Friendships by Kayleen Schaefer: I'm reading this book on the Kindle app during my downtime at work, a saw a couple people I volunteer with at the Harry Potter Alliance talking about it earlier this year. The premise of the book is great, and I'm seeing a lot of the preconceived notions that I have/had about female friendship talked about. I'm excited to discuss this book more at length when I finish it.
The Belles by Dhonielle Clayton: This is my current commute audiobook. It's amazing. The world is beautiful, the audio narrator is great. I'm about halfway through, and it's just taken a bit of a turn, I am very excited to see what happens!
What did I recently finish reading?
Since my last WWW Wednesday I have finished two books:
Ghostland: an American History in Haunted Places by Colin Dickey: I posted a review of this on Monday. It was a bit different than I thought I was getting (because I don't read blurbs and when people recommend books I just read them) but it was super interesting and deep dive into different places. Besides getting the number of people who were murdered during the witch trials in Salem wrong, I found this audiobook a fun and different listen than what I usually listen to.
Save the Date by Morgan Matson: I finished reading this over the weekend. I'll have a post about it on Monday, but in a short recap, this book increased my already high anxiety. I mean, I enjoyed it and found parts of it funny, but so many things were going wrong that my anxiety could only deal with so much at a time. I'll talk about it more in my review next week.
What do I plan to read next?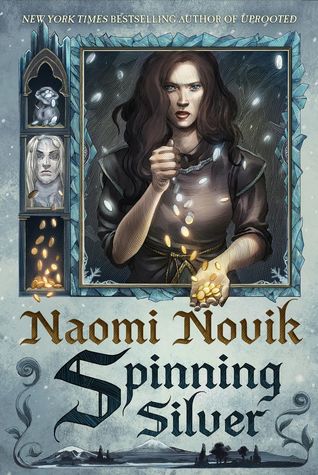 Spinning Silver by Naomi Novik: This was an UpperCase book box selection from a couple months ago (I will someday catch up). Probably not something I would pick up on my own but it looks interesting, and I'm into retellings since I somehow missed the train when they were really popular a couple years ago. We'll see. It has pretty good reviews. So I'm sure it's a good book. I'll be sure to let you know.
The Fact of a Body by Alexandria Marzano-Lesnevich: I'm in the mood for a murder book, and this one was either recommended by a bunch of podcasts, or I kept seeing it everywhere and decided to look into it. Most of the reviews I read are outstanding, so I'm looking forward to it.
As for audio, I'm leaning toward one of the longer non -fiction books I have in the queue, but it depends on what my book club picks this evening at our meeting. I'm flying over the weekend, so I think I'm going to listen to one of the Theodore Roosevelt books I have. Non-fiction feels right in an airport setting. It's Theodore Roosevelt's birthday this weekend, so it feels right. (We have the same birthday, I have not memorized the birthdays of presidents.)
And that is my week in books, what does yours look like?
Until next time, Internet
Deanna