Top 5 Wednesday is currently being hosted by Sam at ThoughtsOnTomes. If you want to learn more about the group or are considering joining in, check out the Goodreads group. Each week has a different topic, and you just post five books that fit that topic.
This week we're talking about our most anticipated books coming out next year!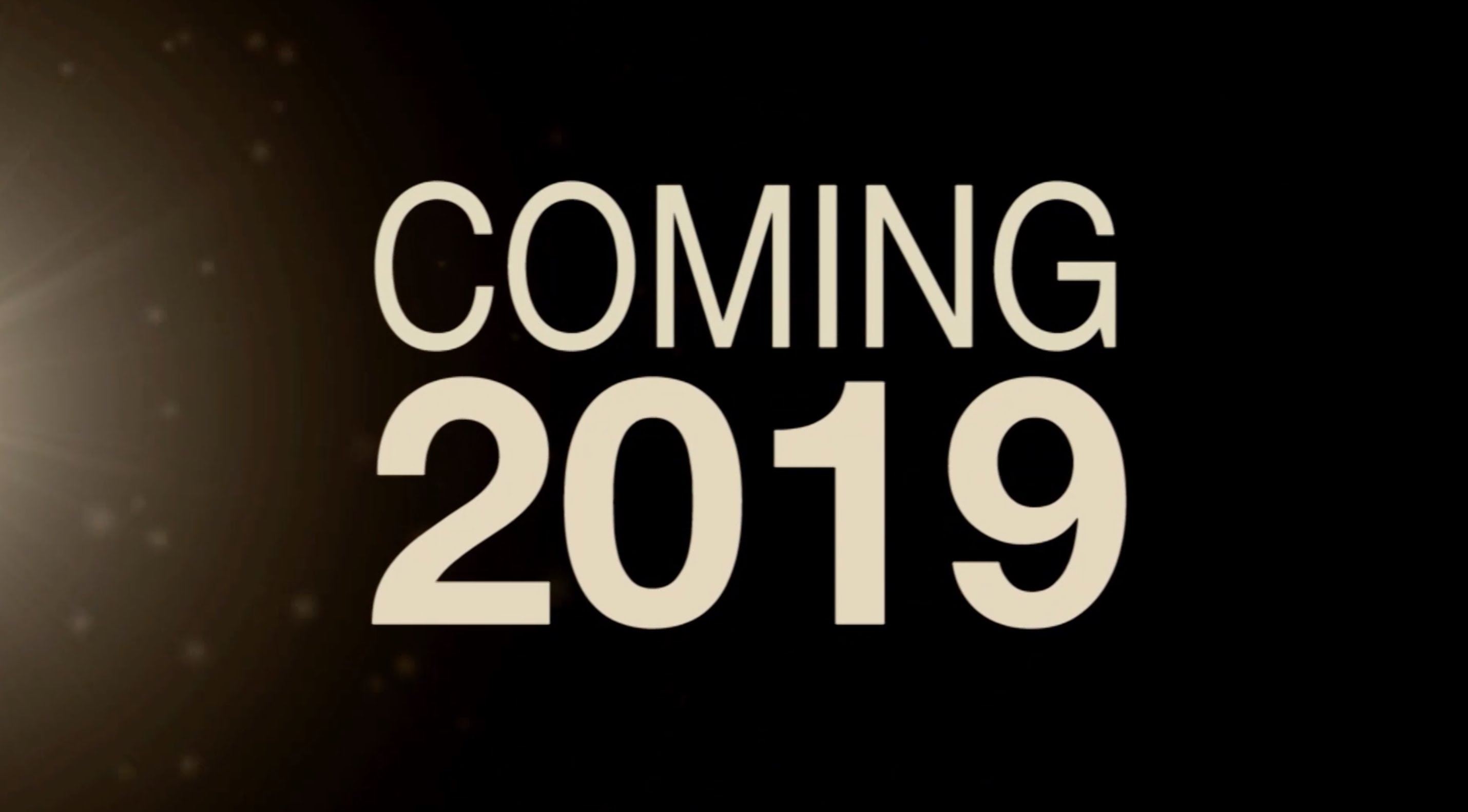 I'm going to be real for a second, I'm not really one to follow what's coming out soon. I was for a bit last year, and now my TBR is way out of control. So I've taken a step back and tried not to look too far ahead, but there are some sequels and books by authors I love coming out next year that I'm really looking forward to.
The Wicked King by Holly Black. To be Released January 8th, 2019.
Here is the blurb, SPOILERS if you haven't read The Cruel Prince yet.
You must be strong enough to strike and strike and strike again without tiring.
The first lesson is to make yourself strong.
After the jaw-dropping revelation that Oak is the heir to Faerie, Jude must keep her younger brother safe. To do so, she has bound the wicked king, Cardan, to her, and made herself the power behind the throne. Navigating the constantly shifting political alliances of Faerie would be difficult enough if Cardan were easy to control. But he does everything in his power to humiliate and undermine her even as his fascination with her remains undiminished.
When it becomes all too clear that someone close to Jude means to betray her, threatening her own life and the lives of everyone she loves, Jude must uncover the traitor and fight her own complicated feelings for Cardan to maintain control as a mortal in a Faerie world. 
I listened to The Cruel Prince Audiobook this year. It had read some of the hype about it, but I'm skeptical about Faerie books. However, this one blew me away. My jaw was dropped. It's so good. I can't wait to see what kind of trouble the characters get into in this next book. I'm so excited to listen to it.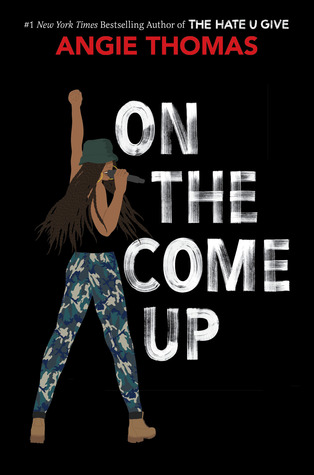 On the Come Up by  Angie Thomas Release date February 5, 2019
Here's the Blurb:
Sixteen-year-old Bri wants to be one of the greatest rappers of all time. Or at least make it out of her neighborhood one day. As the daughter of an underground rap legend who died before he hit big, Bri's got big shoes to fill. But now that her mom has unexpectedly lost her job, food banks and shutoff notices are as much a part of Bri's life as beats and rhymes. With bills piling up and homelessness staring her family down, Bri no longer just wants to make it—she has to make it.
On the Come Up is Angie Thomas's homage to hip-hop, the art that sparked her passion for storytelling and continues to inspire her to this day. It is the story of fighting for your dreams, even as the odds are stacked against you; of the struggle to become who you are and not who everyone expects you to be, and of the desperate realities of poor and working-class black families. 
The Hate U Give was so good, I'm still not over it. I'm greatly looking forward to seeing this new set of characters. I follow Angie Thomas on Twitter, and she really seems to love these characters and this story, and seeing an author that excited about their work and writing process is fun to see.
 Sherwood by Meagan Spooner. Release date March 19, 2019
Blurb:
Robin of Locksley is dead. 
When news comes that he's fallen in battle at the King's side in the Holy Land, Maid Marian doesn't know how she'll go on. Betrothed to Robin, she was free to be herself, to flout the stifling rules of traditional society and share an equal voice with her beloved when it came to caring for the people of her land.
Now Marian is alone, with no voice of her own. The people of Locksley, persecuted by the Sheriff of Nottingham, are doomed to live in poverty or else face death by hanging. The dreadful Guy of Gisborne, the Sherriff's right hand, wishes to step into Robin's shoes as Lord of Locksley, and Marian's fiancé. Society demands that she accept her fate, and watch helplessly as her people starve.
When Marian dons Robin's green cloak and takes up his sword and bow, she never intended that anyone should mistake her for Robin, returned from the Holy Land as a vigilante. She never intended that the masked, cloaked figure she created should stand as a beacon of hope and justice to peasant and noble alike. She never intended to become a legend.
But all of Nottingham is crying out for a savior. So Marian must choose to make her own fate and become her own hero…
Robin Hood.
I read Spooner's book Hunted, a Beauty and the Beast retelling, last year. (It was early in my blogging life, so I'm sure that review is all sorts of weird, please excuse my inexperience if you go back and read that.) I loved it. It mixed a bunch of different versions of the story Beauty and Beast: the classic one we know from Disney, the original tale, and the Russian version into this amazingly beautiful story. Robin Hood is my favorite animated Disney movie, and this story, about Maid Marion taking over as Robin, sounds like it's going to hit all the right chords for this reader. I can't wait to check it out.
I Wish you All the Best by Mason Deaver. Release date May 14, 2019
Blurb:
When Ben De Backer comes out to their parents as nonbinary, they're thrown out of their house and forced to move in with their estranged older sister, Hannah, and her husband, Thomas, whom Ben has never even met. Struggling with an anxiety disorder compounded by their parents' rejection, they come out only to Hannah, Thomas, and their therapist and try to keep a low profile in a new school.
But Ben's attempts to survive the last half of senior year unnoticed are thwarted when Nathan Allan, a funny and charismatic student, decides to take Ben under his wing. As Ben and Nathan's friendship grows, their feelings for each other begin to change, and what started as a disastrous turn of events looks like it might just be a chance to start a happier new life.
At turns heartbreaking and joyous, I Wish You All the Best is both a celebration of life, friendship, and love, and a shining example of hope in the face of adversity.
I've seen this book talked about on Twitter and some of my friends have been chatting about it and it just looks really good. You, dear reader, know how I feel about sad books and book where people love each other, and I think this book may take my two favorite things and put them into one book. I'm very excited about getting to check this one out.
Finally, shocking no one, coming out January 22, 2019, is the follow up to Truly Devious, The Vanishing Stair by Maureen Johnson.
Here is the blurb (this is a sequel so if you haven't read Truly Devious but plan to, beware of the spoilers)
All Stevie Bell wanted was to find the key to the Ellingham mystery, but instead, she found her classmate dead. And while she solved that murder, the crimes of the past are still waiting in the dark. Just as Stevie feels she's on the cusp of putting it together, her parents pull her out of Ellingham academy.
For her own safety, they say. She must move past this obsession with crime. Now that Stevie's away from the school of topiaries and secret tunnels, and her strange and endearing friends, she begins to feel disconnected from the rest of the world. At least she won't have to see David anymore. David, who she kissed. David, who lied to her about his identity—son of despised politician Edward King. Then King himself arrives at her house to offer a deal: He will bring Stevie back to Ellingham immediately. In return, she must play nice with David. King is in the midst of a campaign and can't afford his son stirring up trouble. If Stevie's at school, David will stay put.
The tantalizing riddles behind the Ellingham murders are still waiting to be unraveled, and Stevie knows she's so close. But the path to the truth has more twists and turns than she can imagine—and moving forward involves hurting someone she cares for. In New York Times bestselling author Maureen Johnson's second novel of the Truly Devious series, nothing is free, and someone will pay for the truth with their life.
I'm excited about this book because 1.) I love Maureen Johnson more than I love basically everything, save my cat children. 2.) Truly Devious is in my top 5 favorite reads of the year. I love it so much. It had everything I wanted in a book, murder, weird people, strange humor. It's a good book, and I'm sure the second one will be just as good.
(You can pre-order signed copies of The Vanishing Stair from Books of Wonder in NYC. If you don't live in New York and want the book right away, shipping is a little bit much, but if you can wait, and get it later in the week, it's not too back.) 
Those are some of the books that I'm looking forward to reading next year. What are you looking forward to?
Until next time, Internet,
Deanna