WWW Wednesday is a meme currently hosted by Sam at Taking on a World of Words. It's very simple – answer the three questions and leave a link in Sam's post.
The Three Ws are:
What are you currently reading?
What did you recently finish reading?
What do you think you'll read next
What am I currently reading?
The Man on the Train by Bill James – this is my current audio listen, I started it this morning on my drive to work. It was recommended by one of the podcasts I listen to, I think True Crime Garage, but I'm not 100% sure. This is a murder book, about ax murders that happened in the early 20th century, the most famous being in Villasca Iowa in 1912. I just finished the part where he dismissed the Ax Man of New Orleans and "The Man on the Train" being the same which is a theory I have never really liked. I'm interested to see where this is going. The Villasca Ax Murders is an unsolved murder case that's just so weird. I learned about watching Ghost Adventures when the GAC explored the farm house. It's a fascinating case. So far I'm liking it. I think it will make my drives interesting.
The Way You Make Me Feel by Maurene Goo – This is my physical book. I'm almost finished. I'm finding it to be a great summer romance read. It's cute, I love the writing, Clara the main character isn't the typical female lead of this kind of book and I'm enjoying watching her grow as the book continues. I'm going to highly recommend this one.
Lizzie by Dawn Ius – Current E-book read, I'm only reading this at work so it's been slow progress, but this book has grown on me since the last WWW Wednesday. It's a modern retelling of Lizzie Borden. It's interesting and pretty cool. I should finish it up next week when we're in the end of the month freeze at work.
What have I recently finished reading?
The Michigan Murders by Edward Keyes- I didn't write a review about this one, but I am thinking about starting a recurring theme post on my blog called "Deanna Writes about Murder."  Where I discuss the different books and podcasts about murder I listen to (I primarily listen to audiobooks of true crime).
I greatly enjoyed listening to this and hearing the whole story of the case. These crimes happened from 1967 to 69 which is before the "Big" and well-known serial crimes in the 70's. This book was written in 1976, so there has been some new information about the murders (namely the 3rd victim as described in this book has been found to be unconnected to the serial killings. But overall this was a great and interesting listen. The narrator has a *wonderful* true crime voice. I'll be looking for him– Peter Cross– again.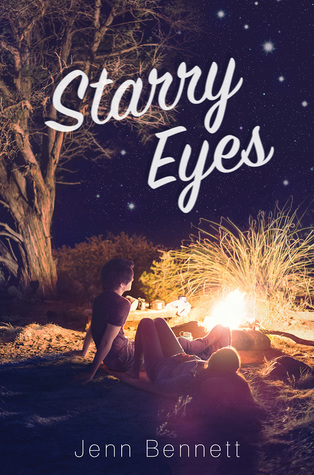 Starry Eyes by Jenn Bennett – this was an Uppercase book for April, I believe. I loved it, I found it so cute, the romance was great, the setting was different. I've now read two books this year that take place on hiking trails in the Sierra Nevadas which is pretty cool. There's a full review coming. But if you like contemporary YA romance, this is one to grab.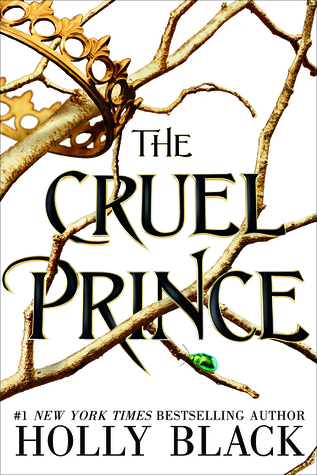 The Cruel Prince by Holly Black – I finished this one up on the way home from work last night, I listened to the audio. Such a great book lives up the hype. I wasn't sure if I would enjoy it because books about fairies aren't my jam, but this is so well done.
Cool story, one of my friends added the upcoming sequel to their TBR list on Goodreads and I read the synopsis, because I'm an idiot, and spoiled part of the book when I was about 40% though. Even knowing one of the big things at the end, I was still surprised and taken in by the action and characters. A review has been added to the queue of reviews I have posting on Mondays.
What do I plan to read next?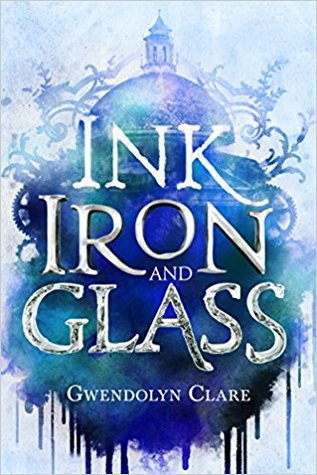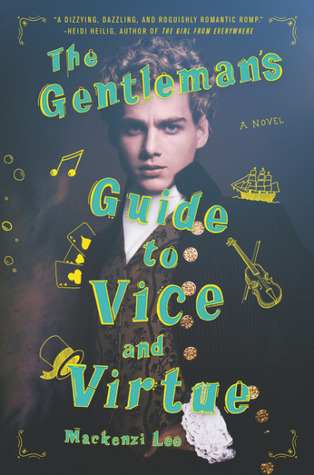 Physical books:  Ink Iron and Glass by Gwendolyn Clare — An Uppercase selection from March, which I skipped to read the two cute romances after reading several fantasy books in a row. I will be reading this one next to get closer to catching up with my uppercase books.
Ebook: The Gentleman's Guide to Vice and Virtue by Mackenzi Lee- I have successfully, after months of bringing it up, convinced my book club to read what I would say is best book of 2017. I listened to the audio last time I read it, and I'm excited to read the words. I'm sure there are parts that I zoned out during while driving.
Audio-book: I literally started The Man on the Train this morning, so I'm not sure what I'll listen to next. It depends on what my other two reads are when I finish it.
That's my week in books, what does yours look like?
Until next time, Internet,
Deanna