WWW Wednesday is a meme currently hosted by Sam at Taking on a World of Words. It's very simple – answer the three questions and leave a link in Sam's post.
The Three Ws are:
What are you currently reading?
What did you recently finish reading?
What do you think you'll read next?
What am I currently reading?
The last time I made a WWW Wednesday post was on Valentine's Day, and that was the day I started reading Rosemarked by Livia Blackburne.
This is a well written, action-packed book, I just haven't been in a sit and read mood in months. I really plan on finishing it this weekend, but we shall see. It has great characters and an extremely interesting premise. I will be recommending it when I'm done, it's just been slow going. Not the books fault though, the book is great.
What did I recently finish?
I finished several audiobooks, which I will link to my reviews
I also listened to Ann Rule's The Stranger Beside Me which I won't include the cover because it's nightmare-inducing with the creep AF eyes of Ted Bundy.
And I finished the e-book of the Virgin Suicides.
What am I reading next?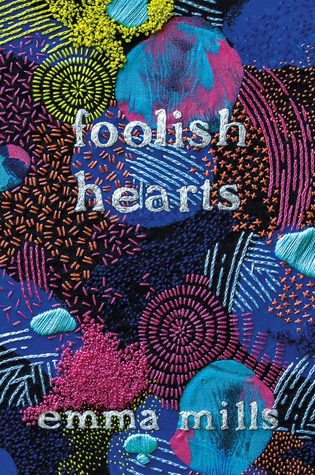 The next physical book I plan to read is Foolish Hearts by Emma Mills. I also got an Ebook copy of How I Resist a collection of essays edited by Maureen Johnson from NetGalley that I'm really looking forward to reading.
I don't know about an audiobook yet, my book club meets these evening.