Top 5 Wednesday is currently being hosted by Sam at ThoughtsOnTomes. If you want to learn more about the group or are considering joining in, check out the Goodreads group. Each week has a different topic, and you just post five books that fit that topic.
This week's theme is a list of best books of 2017.
Now, I'm planning A Best Books I've read in 2017 in the beginning of January, but today I'm going to list 5 different books that I think are the absolute best books I've read that were published in 2017.
And Away We Go.
 Lost Boy: The True Story of Captian Hook by Christina Henry
This book came highly recommended by Darque Dreamer Reads (which is an A+ blog which you should follow BTW). I hate Peter Pan. Even as a child, I found Peter Pan to be the creepiest thing. However, this book, which is violent as all get out, was such a good story. It's not about Peter, it's about Captain Hook, and how Captian Hook and Peter Pan became enemies. It's smart and well written and just a great read. I listened to the audiobook, and it's brilliant. Highly recommended Lost Boy if you are looking for a fairytale retelling.
Odd and True by Cat Winters
This is my supernatural/paranormal pick of the year. I'm a big fan of the TV show Supernatural. This book has many of the same elements. Older sibling comes back for the younger sibling tells her they have to go find their mom. And then they go off on a lovely supernatural hunt. Its a story of sisterhood and love and family, but also monsters. It's a great book. It ticked all the right boxes for me.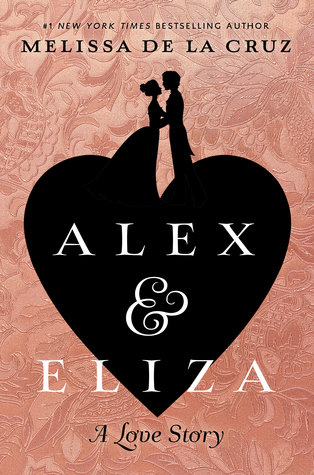 Alex and Eliza: A Story by Melissa De La Cruz
My romance pick of 2017 is Alex and Eliza. Is this the greatest book of always? No, it is not, it sort of reads like really, really good fanfiction about Alexander Hamilton. What are two of my favorite things? Slow burn fan fiction and Alexander Hamilton. Enter this really, really cute, mostly historically inaccurate, love story about my favorite giant idiot and the woman who for some reason loved him. Their love story is cute, and there is a second book coming out in April, and I am excited about it.
If you like cute love stories, like historical fiction and kind of want new Alexander Hamilton media pick it up.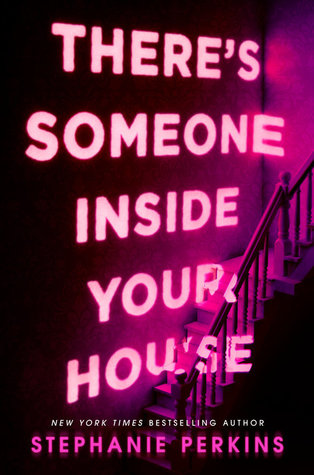 There's Someone Inside Your House by Stephanie Perkins
When I bought this book I was not sure if it would be my kind of book because even though I work for a Horror Publisher as an editor, Horror and scary movies are not my thing. HOWEVER, oh man. This book is great. It's incredibly diverse and just well written and suspenseful. We do find out killer earlier than I wanted, but overall it makes sense in the story. This is a good book if you love cheesy 90's horror movies. It's just goo. Read it.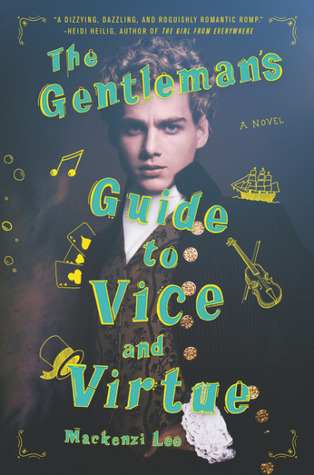 The Gentleman's Guide to Vice and Virtue by Mackenzi Lee
This book is– hands down–the best book that I have read in probably the last five years.
It's funny and smart and just well written. The characters come to life in a way that makes Monty and Percy and Felicity real. It's so hard to make characters come to life that way. The love story is one for the ages. You have a same-sex, multi-racial couple in the 1700's who are so in love it's almost gross but in a really good way– you know what I mean. Mackenzi Lee also tosses in the phrase "It was very macaroni" which is just– gold star. I could talk about this book for days and not be done. I cannot wait until I can get my hands on the companion book.
And that's my top 5 of 2017, what's yours?
Until next time internet,
Deanna