WWW Wednesday is a meme currently hosted by Sam at Taking on a World of Words. It's very simple – answer the three questions and leave a link in Sam's post.
The Three Ws are:
What are you currently reading?
What did you recently finish reading?
What do you think you'll read next?
What am I currently Reading?
 I started listening to Lost Boy by Christina Henry on the drive to work this morning.
I'm two chapters in, and so far I like it. I like that Peter is not shown as some kind of hero so far. I will save my rant about how much I hate Peter Pan for when I write my review– but know that it's a deep hatred. Because I don't like the character, I haven't consumed very many Peter Pan based stories. So I haven't heard different stories of characters from the original. I like the idea that Captian Hook was once as Lost Boy. I think this will be a cool story.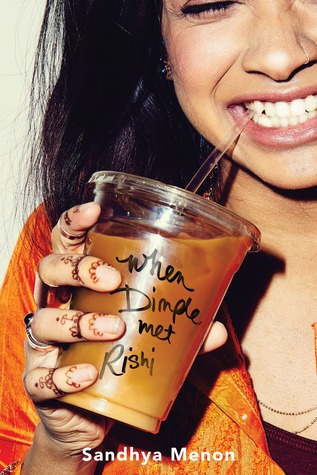 I will be starting When Dimple met Rishi by Sandhya Menon this afternoon. I've heard such great things about this book. I can't wait to dive in.
What have I recently Finished reading?
I finished Jennifer E. Smith's Windfall last night. I'm writing a review and will be queuing it up for September. This was really cute, and just want I needed after a lot of dark books in a row. There were a lot of feels. Another A+ from Uppercase.
I also finished up Murder, Magic and What We Wore by Kelly Jones. Not quite what I was expecting, but still a well-written fun ride. A little bit of mystery, a bit of Elle Woods kind of character set in 1818. This was a nice gem.
Suicide Notes From Beautiful Girls by Lynn Weingarten.
Listen, this book was great. I have a review posting soon. Of all the books in this post, this is the one that I 'm going to recommend the highest. It was so good. I bought this book because I liked the cover and it looked sad. I got a wild ride and an excellent story. Such a good book.
What am I reading next?
For my next physical book, I'm between  VE Schwab's A Darker Shade of Magic, and Song of the Current by Sarah Tolcser.
I am doing a read-a-long of A Darker Shade of Magic, but I'm bad at making a book last a month so I may wait a little to start that one so I don't finish it before the first discussion post is posted. Song of the Current is an Uppercase Box Book for June, and I feel like I need to catch up the books I've received from Uppercase. IDK, maybe those reading this can help me decide.
For my next audio book, It's been a while since I listened to a biography while I drove, so I think up next is Washington, A Life by Ron Chernow. It's narrated by the same gentleman that narrated the Hamilton biography, so I'm sure it will be wonderful.
And that's what my week in reading looks like, how is yours shaping up?
Until next time Internet,
Deanna