Top 5 Wednesday is currently being hosted by Sam at ThoughtsOnTomes. If you want to learn more about the group or are considering joining in, check out the Goodreads group. Each week has a different topic, and you just post five books that fit that topic.
This week's topic is top 5 books with little to no romance.
I'm sure it's clear by some of my reviews that I find unnecessary romance annoying– especially in YA. It can feel like everything ends up getting better because of a boy (usually a boy I read a lot of female narrators in heterosexual relationships). Romance has a place in books, but not all books. So today we celebrate those books that there is no romantic subplot or one that is such a small subplot that it doesn't matter.
1 A Prayer for Owen Meany by John Irving- This is my favorite book of all time. This is a book about love, religion, death and all sorts of other things. The love is a friendship/ family love. It's hard for me to really pinpoint what is is about this book that I love so much, but this book is amazing. There is very little romantic love in this book at all.
2 We Were Liars by E. Lockhart- This book is something special. There is a very small romantic subplot, but it has pretty much no impact on the storyline. It's hard to categorize this book without *spoilers* but it's about family and if you haven't read this book, read it right now.
3 A Study in Charlotte by Brittany Cavallaro – This book is set up so there could be the possibility of romance, but I don't think there will be a romance between Charlotte and Jamie. And although this particular book does center around a previous romance, the actual romance doesn't happen during the book.
I'm going to throw in all Sherlock Holmes books into this section. The original stories are about solving crimes, Holmes and Watson have little romantic subplots, save in The Sign of  Four when Watson meets Mary, but even in that, it barely a thing.
4. The Book Thief by Markus Zusak- This is another book where love in an important part of the story, but love of humanity and family– not romantic. The Book Thief is a book like nothing else I have ever read. There will never be another like it. It's one of those once in a generation book. It's just great. It's so different, with a different kind of narrator. It's a story of death and war, and it's dirty (I mean in a way the topic of WWII is dirty). You can tell opening it, it won't be a happy book, but it's just so good.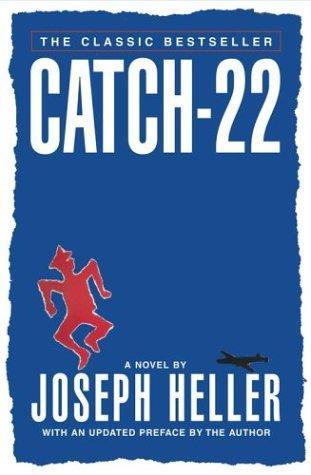 5. Catch-22 by Joseph Heller – Although the first line of this book is "It was love at first sight." This is a book about war and just how horrible it is. I read this book in high school on the recommendation of a good friend of mine that I worked with. I talked endlessly about Owen Meany, and she would talk about Catch-22. Honestly, I need to reread it because it's been a while, but I remember it being that weird humor that goes over most a high school student's head, but I remember it having such an impact on me overall. It's an excellent book.
Romance has a place in books, but from the list above and the many other T5W posts that will be showing up today, it's clear that romance is not needed to have a fantastic and memorable book. Love does not have to be romantic. Friend-love, family love, love of work, love of country, are just as valid a subplot of a story as romance.
What are your favorite non-romantic stories?
Until next time Internet,
Deanna