WWW Wednesday is a meme currently hosted by Sam at Taking on a World of Words. It's very simple – answer the three questions and leave a link in Sam's post.
The Three Ws are:
What are you currently reading?
What did you recently finish reading?
What do you think you'll read next?
What am I currently reading?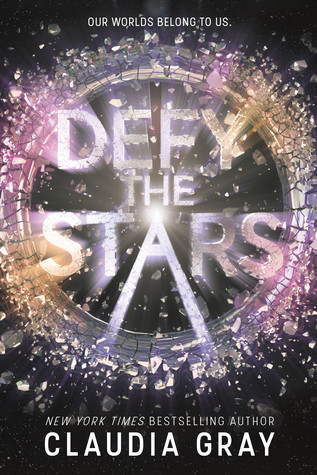 I started reading Defy the Stars by Claudia Gray over the weekend. I'm only 50 pages in, but so far I'm enjoying it. I think that Able has an interesting story. I have heard that there is some romance in this book, and I'm worried that there is going to be human/robot love. I'm not the biggest fan of this idea, but I've also read that it's not a big part of the story. I like the idea of people from opposite sides like– Able and Noemi are– teaming up, so it has that going to for. This was an Uppercase book, and I haven't been let down too much by one of their books so far, so I think I will enjoy it.
I am listening to Stephen Fry reading the Sherlock Holmes stories. I've listened to the first two novels, A Study in Scarlett and  The Sign of Four. I am currently (meaning literally right now) listening to the first story in The Adventures of Sherlock Holmes. It's all in one audiobook, which I got for a credit on Audible. So if you have an audible account and are looking for something to use a credit on, I would suggest this. It's 60 hours of Stephen Fry reading. With forwards by Stephen Fry about the different stories. If you like Detective Stories you can't do better than this. I will write a long Thursday Post about it and my admiration for Holmes when I finish the book.
I also was lucky enough to get a copy of Everything Must Go by Jenny Fran Davis from NetGallery (I feel like an official book blogger now)! According to my Kindle app, I'm 15% of the way through. I'm liking it. Flora is sort of a Problematic Fav at the moment. I'm interested to see how her new school changes her.
The format is neat. I've seen books with journal entries and stuff mixed in, but this one is a little different. There will, obviously, be a review of this when I finish it up that will explain this point a little bit deeper.
What did I recently finish reading?
I finished reading Caraval by Stephanie Garber. I loved it! I wrote up a review and posted it on Monday. (And spelled Ms. Garber's first name wrong in the title which I have fixed now but I just want to apologize for making such a ridiculous mistake).
I loved the world building in the story, and I greatly look forward to reading the sequel when it comes out.
Last week I also finished reading this great  Lincoln Biography, which I wrote about last week. This was a well researched interesting take on America's nerdiest, best pun telling, most Midwestern President. Abraham Lincoln was such a dad.
Also, honorable mention to Tad Lincoln (the youngest son of Abraham and Mary Todd Lincoln) and is pet goat Nanny as the best First Child and Best First Pet in American History.
What will I read next?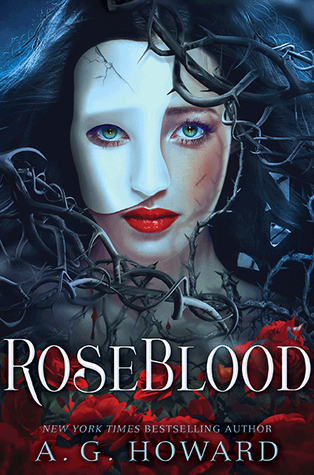 Starting next week, I will be reading Roseblood by AG Howard as part of a read-a-long with the rest of the Calendar Girls. Read more about that here! I'm very interested in this book. I'm completely unfamiliar with The Phantom of the Opera, so I have no idea what to expect.
I have a couple other books that I'm eyeing as my next book, but I can only read one physical book at a time. So Roseblood first and then Onward!
For my next Audiobook, I was leaning toward the Anne Rule book The Stranger Beside Me which is about the serial killer Ted Bundy and her unique relationship with him or a book on Jack the Ripper, but I think after the Sherlock Holmes books I might have to back away from the murder. Which is never something I thought I would ever say.
So What are you guys reading?
Until Next time Internet
Deanna