WWW Wednesday is a meme currently hosted by Sam at Taking on a World of Words. It's very simple – answer the three questions and leave a link in Sam's post.
The Three Ws are:
What are you currently reading?
What did you recently finish reading?
What do you think you'll read next?
What am I currently reading?
The last couple weeks have not been the easiest couple of weeks for me. So I haven't done the reading that I wanted to accomplish, but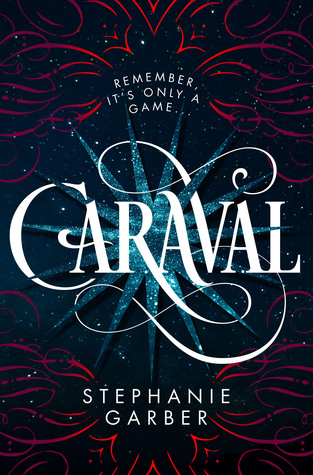 I am currently reading Caraval by Stephanie Garber. I started it yesterday, and I am so far in love. Scarlett just got to the Island, so I haven't gotten to the meat of the story, but so far I find the characters interesting and the lore of the story is pretty cool. I'm excited to read the rest of it.  I have been looking forward to reading this since I started blogging and saw so many fellow bloggers raving about it. So far it's living up to the hype. A review will be coming on a Monday in the near future.
I am also still listening to Lincoln by David Herbert Donald. I'll have this finished by the end of the week, there are about 4 hours left. I plan on writing my long Thursday post on this book next week. I didn't know all that much about the Civil War, being more into the history of Massachusetts's involvement in the Revolution as my history obsession. I have found learning about Abraham Lincoln as a person very interesting. He seems like he would be a cool guy to hang out with, and may be the only other adult in American politics besides George Washinton.
What have I Recently Finished Reading?
I finished Untold over the weekend. This series is a different take on the classic Gothic stories with a YA twist. I have found that if I read the dialogue with a British accent in my head, it feels less odd and flows better. I didn't enjoy this one as much as the first one, but I still liked it. I will be reading the third book in this series soon, but I have a couple books I want to read for the blog first. I am interested to see what's coming for Kami and her crew.
What do I plan on reading next?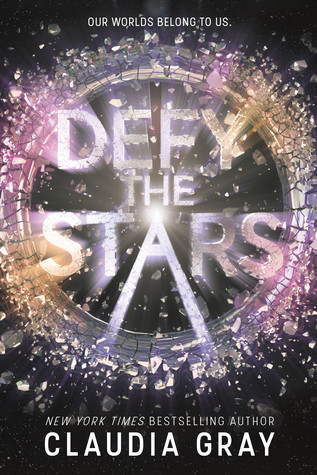 Defy the Stars by Claudia Gray was the Uppercase book for April, and because I had such a terrible reading month of May I haven't gotten to it yet. It sounds really good. Goodreads seems to like it. So I am looking forward to it. From reading the blurb and the reviews it seems to be much more Sci-Fi than any books that I've read recently, so I am looking forward to that change from fantasy and magic and into something different.
For my next audiobook, I found the Sir Arthur Conan Doyle Sherlock Holmes stories narrated by Stephen Fry. It's, like, 60 hours but broken into the different stories at about 10 hours a piece. So I'm going to listen to A Study in Scarlet next week. I will put together a  review of the audio when I get through it in a couple weeks, but if there are things I know will be good it's Sherlock Holmes and a Stephen Fry narrative.
And that's where I am in my reading, what have you reading this week?
Until next time Internet,
Deanna